We have been providing high-availability technology solutions
and exceptional customer service for over 20 years!
The customers from our first years in business are all still customers today!
We are a Texas-proud business based out of Austin, but also have Mynoki partners in other cities and states that are trained to our standards to make sure that you get the same service no matter where your business is located.
At Mynoki, we treat every customer the same way that we want to be treated.
Whether during sales, setup or training, we are with you every step of the way to make sure that everything works perfectly for your office(s).
Whether you are looking to move to a hosted PBX, Email, Backup or Security solution or are already using cloud-based services, Mynoki provides unparalleled service, support and savings.
Move your entire phone system, email or backups to Mynoki or connect part of your growing team in a customized hybrid solution.
For customers with multiple offices, we can connect one office at a time and do away with the need to purchase and manage multiple on-site PBX, Email or Backup systems - which is a huge savings for your business.
No limits on how many extensions or mailboxes you can have for your business.   We can handle your growth - one user at a time - which saves you money as you never 'over buy', as often happens with an on-site PBX, Email or Backup solution.
No hardware or software to maintain or upgrade
99.99% Reliability
System status is visible to every user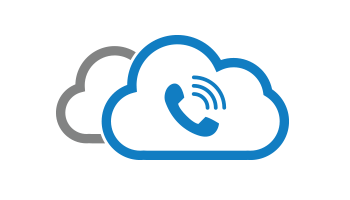 Phone Capabilities for Every Size Business

Mynoki has a wide range of capabilities that your business needs in order to be competitive in today's market.
Auto-Attendants
Automated time-of-day routing rules
Additional call routing
Ring groups of phones (simultaneously or sequentially)
Voice mail
Voice mail notifications (email and/or text)
Announcement boxes
Music on hold
Mobile softphone app
Voicemail to text transcription services*
Call Recording*
*additional monthly cost per user account
You can always use the default settings, but we are always available to work with you to analyze your specific business needs so that we can optimize the system to best serve you and your customers.
We also offer different levels of control for you and your users.   Your billing staff can have access to the accounting area of the system, while your technical staff can access the technical area and in neither case would they have full administrative privileges over the account.
This level of permissions granularity allows you flexibility in managing your environment.    Best of all - if you don't want to manage it at all, we are always here to help with anything you need with our white glove service.
Seamless Setup & Use Your Phone System and E-mail From Anywhere
Your setup will be easy and painless, because we will take the time to sit down with you and your team and determine how to optimize the system for your business.  We will help you make the few simple network changes that are necessary to ensure that all of your phone traffic is prioritized on your network and not impacted by anything else, such as video streaming, etc.
Once that is done, we will just plugin the phones to your network and they will automatically connect through the internet to our PBX system in the cloud.   If you need to move a phone to another office - no problem - just unplug it and move it to the new location.   You don't need to call anyone or have anything changed - the phone just needs a working internet connection in order to work.
So, if you need an office phone at your home office or even your lake house - no problem -  we can setup our mobile app on your smartphone or setup another phone at this auxiliary location - or you can just pickup your desk phone and take it with you - you just need a network connection at the other location that the phone can use.
Web Management From Any Device
Manage our system from anywhere through your web browser.   The system's management console has an intuitive interface and help system.   Every modification you make from the web management console takes effect within minutes.   Manage all locations and phones from anywhere!
No More System Maintenance
Our Hosted PBX and E-mail lives in the cloud at geographically dispersed data centers located throughout the continental USA that are geo-redundant to one another.
Being a cloud-based system eliminates the need for any system maintenance at your office(s), preventing disruptions to your office and saving you time and money.
Our Hosted PBX and E-mail systems can accommodate any business size and you'll always have the latest features, as we roll out new additions and upgrades automatically in the system, which ensuring optimal efficiency and security for your office.